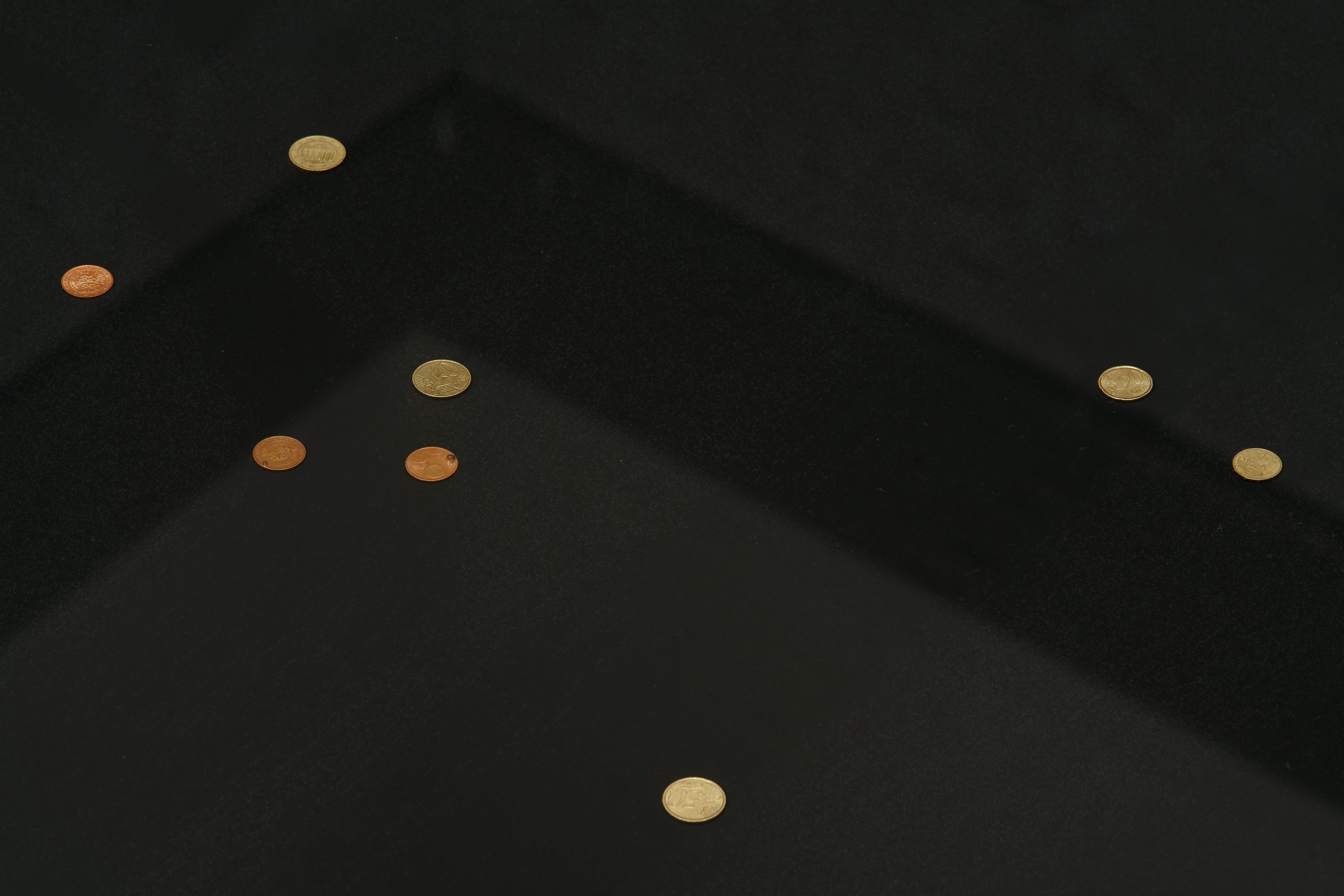 A 65 square metres black vinyl pool, located in the centre of the Romanian Pavilion in the Giardini, is functioning as a "wishing well" where visitors can throw coins, as a widespread cultural and tourist ritual.
Capital Pool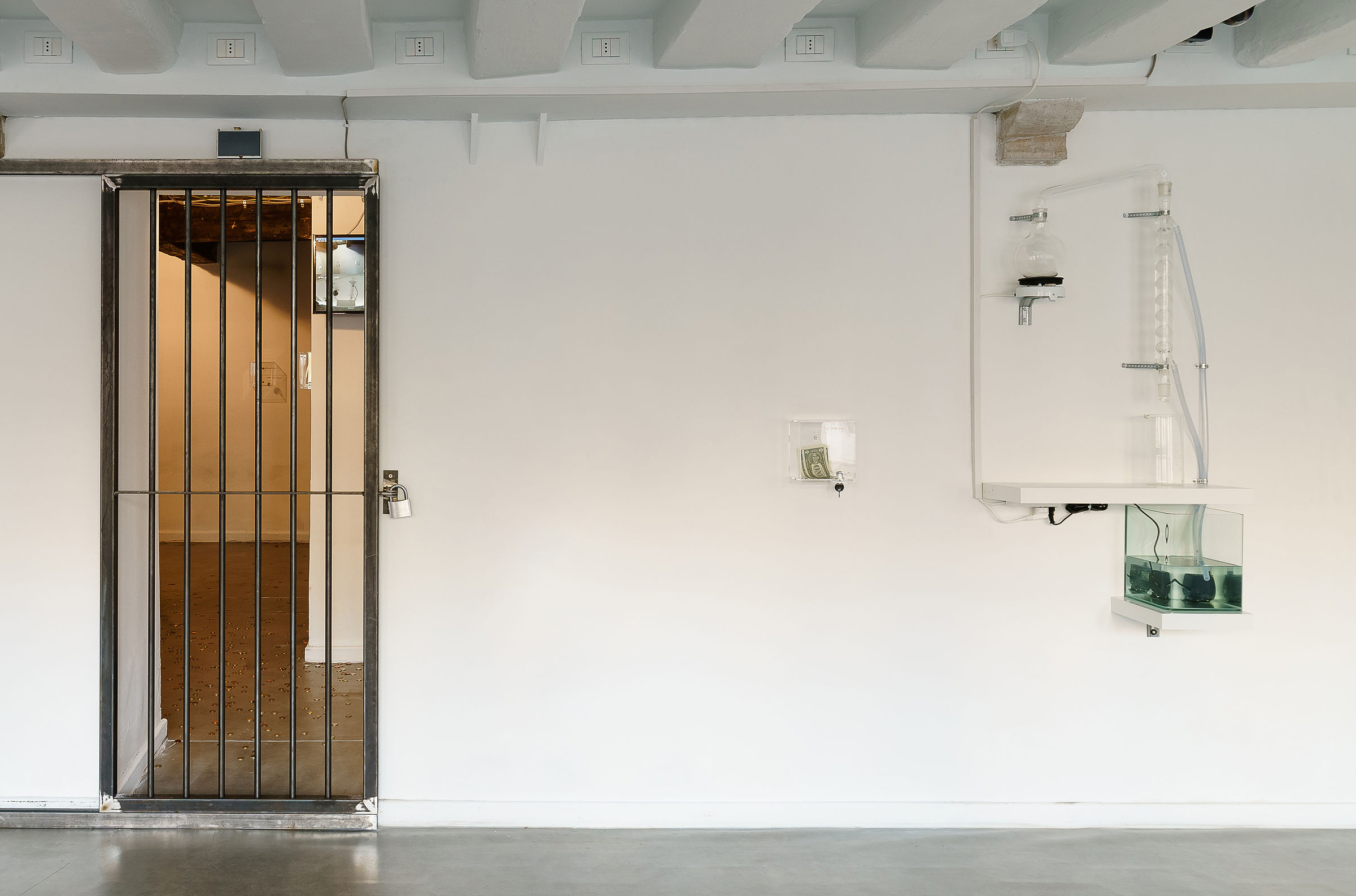 Performative installation based on the distillation of capital. The public are invited to chew dollar-bills and spit the pulp into a glass container. The resulting blend will be distilled and bottled in front of the audience in a series of events scheduled during the biennale at the New Gallery of the Romanian Institute in Venice.
Discapital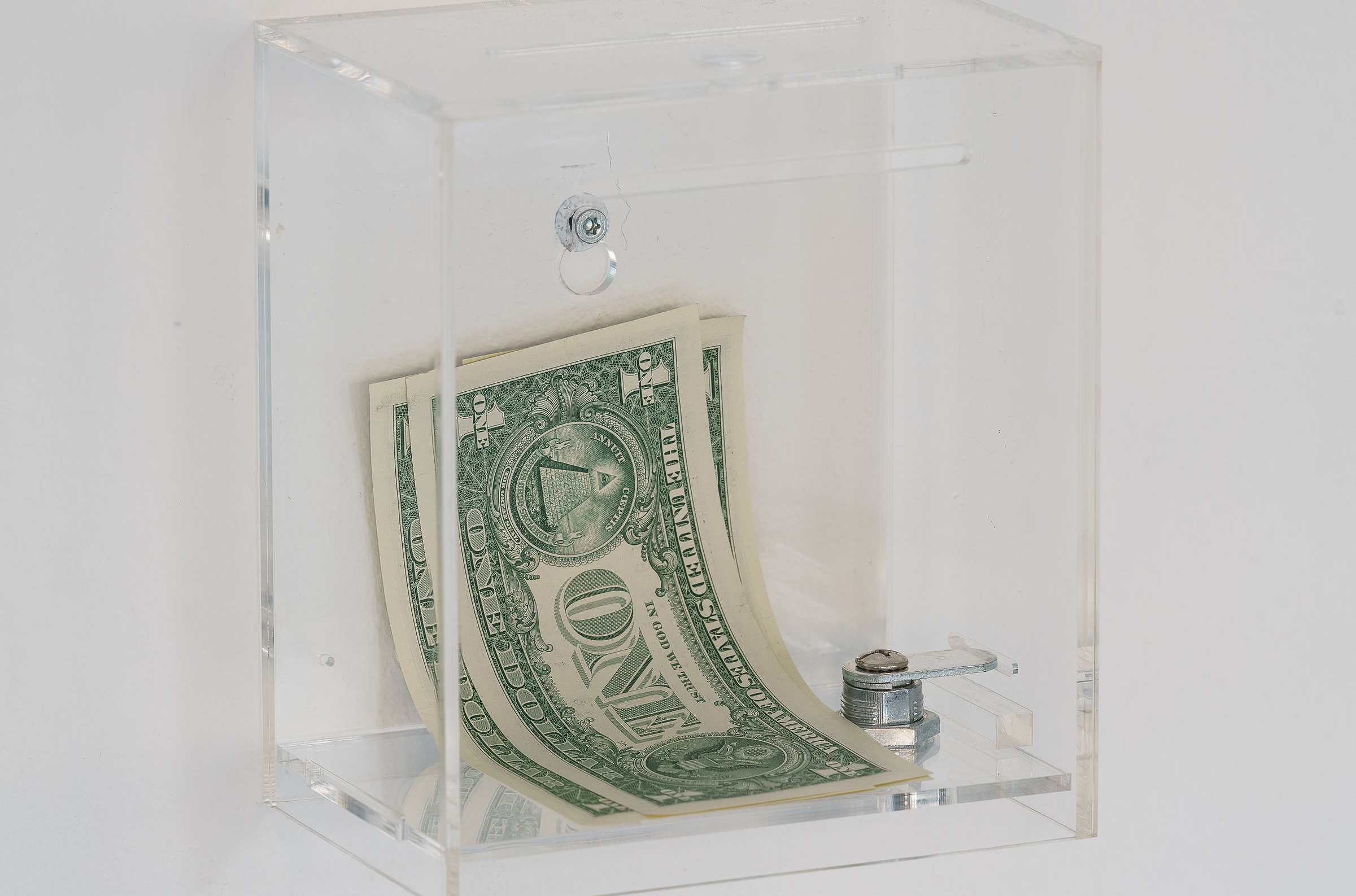 Free association, established during the Venice Biennale by members of the public* with the aim of using all of the money for non-profit purposes. The Associated Public will continue the activity after the end of the exhibition, as long as necessary with the goal of realizing the legacy of the project.
Associated Public
Dan Mihaltianu was born in Bucharest, Romania in 1954. He is currently living in Bucharest, Berlin and Bergen. He is the co-founder of the artists group subREAL. He has been teaching at Bergen National Academy of the Arts, 2001-2007, Université du Québec à Montréal, 2008–2009 and Oslo National Academy of the Arts, 2018-2019. He exhibited in numerous international contexts and manifestations, such as The International Drawing Competition "Joan Miró" Barcelona, 1980, 1985; Impact Art Festival, Kyoto, 1986, 1997, 1988; European Print Triennial, Grado, 1987; Istanbul Biennial, 1992; Aperto, The 45th International Art Exhibition - La Biennale di Venezia, 1993; Künstlerhaus Bethanien, Berlin, 1994; Art in General, New York, 1996; The 48th International Art Exhibition - La Biennale di Venezia, 1999; ZKM / Museum for Contemporary Arts, Karlsruhe, 1999, 2001; Bergen Kunsthall, 2005; National Museum of Contemporary Art, Bucharest, 2005, 2012; Renaissance Society, Chicago, 2005; The Kitchen, New York, 2006; NGBK, Berlin, 2007; Prague Biennale, 2007; Haus der Kulturen der Welt, Berlin, 2010; Tallinn Print Triennial, 2014; Vienna Biennale, 2015; Vargas Museum, Manila, 2016; National Portrait Gallery, London, 2018; Grand Palais, Paris 2018; Bundeskunsthalle, Bonn, 2019; Espoo Museum of Modern Art, 2019.